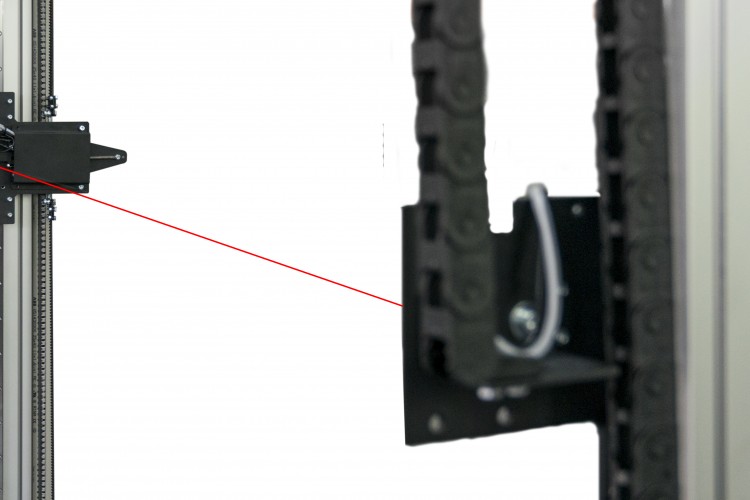 LYNX TERMCUT hot wire cutting machines are equipped with the Automatic Wire Tensioning (AWT) system as standard. Automatic tensioning is a device that adjusts the wire tension without operator intervention. Mechanical tensioning relies solely on a spring or pneumatic actuator and operates within a limited range. This solution works well with wires shorter than 20 centimeters. AWT (Advanced Wire Tensioning) is a system that automatically maintains the appropriate tension also for long wires, up to 150 centimeters.
In hot wire cutters with long wires, maintaining the proper tension throughout the cutting process is a significant challenge. Spring and pneumatic tensioners have a limited stretching range, and the tension decreases as the wire stretches. That's why we've improved all our CNC cutters by adding the automatic advanced wire tensioning system. The stretching range is unlimited, and even if the wire elongates by a few centimeters, the tension adjusts automatically throughout the cutting process.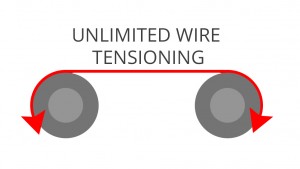 Do you want to learn more about CNC cutting machines? Contact our team and find out how CNC machines can streamline your production processes.